---
Kevin Cannon, Lead Colorist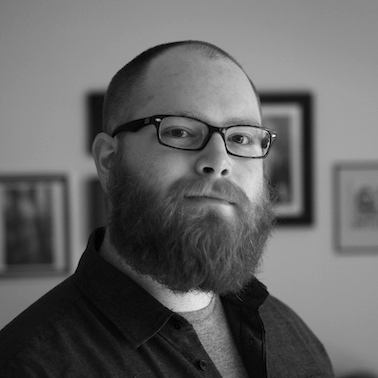 Kevin Cannon founded Prehistoric Digital in the fall of 2009. His feature color work includes DEAN (winner of the Tribeca 2016 Grand Jury Award), HELLO, MY NAME IS DORIS (South by Southwest 2015 Audience Award), NATURAL SELECTION (SXSW 2011 Grand Jury and Audience Awards), FAT KID RULES THE WORLD (SXSW 2012 Audience Award), and THE MIDNIGHT SWIM (AFI FEST 2014 Audience Award). Additional features include BUSTER'S MAL HEART (Toronto 2016), BETWEEN US (Tribeca 2016), LAMB (SXSW 2015), ANIMALS (SXSW 2014), LOVE CHILD (Sundance 2014), WE'LL NEVER HAVE PARIS (SXSW 2014), INTRAMURAL (Tribeca 2014), and THE LIE (Sundance 2011). As a DI Producer, his credits also include Sundance Jury-Award Winning doc RICH HILL and LA Film Fest Winner MAN FROM RENO. He has colored music videos featuring Grammy-winners Lorde, Fun., and The Smashing Pumpkins, plus Iggy Azalea, Carly Rae Jepsen, Grouplove, Ty Dolla $ign, Wiz Khalifa, Young the Giant, Borgore, Miley Cyrus, Dizzee Rascal, T.I., Diplo, and Twenty One Pilots. Commercials and branded content include Google, Red Bull, Geico, Dannon, Ruffles, Subway, Scion, Groupon, and CNBC, and have appeared on cable, web, and network TV (including Super Bowl XLVI). He attended the American Film Institute for a Master of Fine Arts in Cinematography, and Northwestern University for a Bachelor of Arts in Radio/TV/Film.
---
Will Adashek, Executive Producer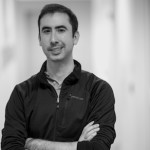 Will Adashek joined Prehistoric Digital in 2011. As the senior producer at Prehistoric, Will supervises all projects at the company, starting from pre-production consultations about cameras and workflows through to final color-correction and distribution. Will draws on his teaching experience to help clarify the post process for producers, directors, and cinematographers alike. His work at Prehistoric includes frequent music videos and commercials, along with feature films that have secured major distribution and played at the top international festivals. Recent feature films have played at Sundance, Tribeca, Toronto, AFI, Cannes, and South by Southwest. In addition to his work at Prehistoric Digital, he is an active theater and dance lighting designer. He holds a B.A. in economics and drama from Kenyon College and an M.F.A. in cinematography from the American Film Institute.
---